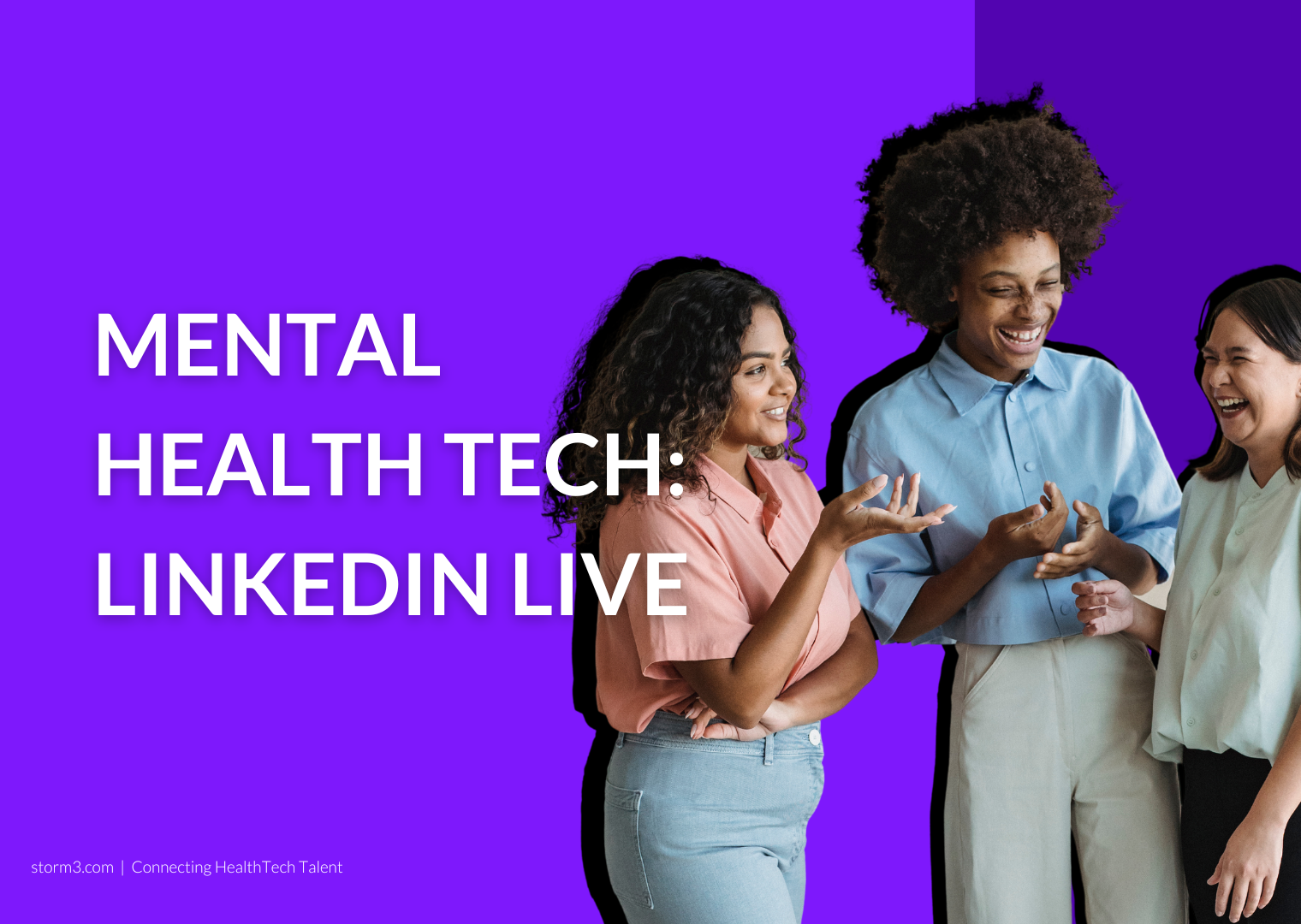 In our latest LinkedIn Live, we asked the below three Mental Health leaders whether HealthTech firms actively look after their employees Mental Health:
Adam Lippin, CEO, HearMe
Pilar Cardenas, Chief Growth Officer, Meditopia
Amanda Conway, SVP of Employer Strategy, Talkspace
Your Partner In Growth
For more information on how you can support your employees mental wellbeing, contact Storm3 today. On top of this, if you are a Mental Health Tech startup looking to expand your team, get in touch with our team of expert recruiters. We work with Series A+ funded startups in the mental health space that're providing innovative solutions to people's health conditions.