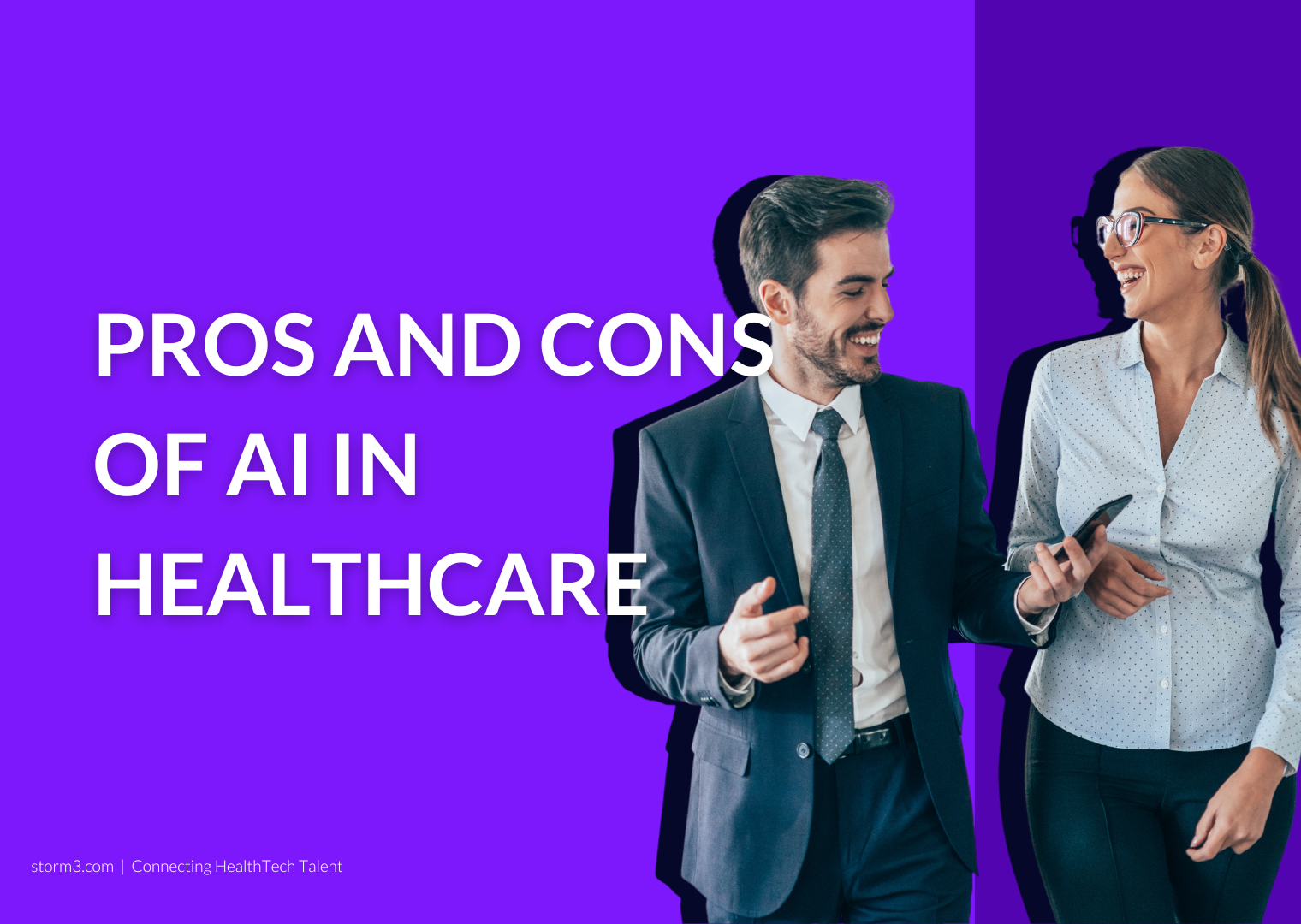 Artificial intelligence (AI) is now widely used in all fields. AI aids medical professionals in streamlining activities, increasing operational effectiveness, and simplifying difficult procedures. The financing for AI healthcare solutions is increasing thanks to major tech companies.
Despite the fact that AI is undoubtedly transforming the healthcare sector, this technology is still in its early stages. Questions concerning the benefits and constraints of this technology are becoming more and more important as AI usage spreads throughout the healthcare industry.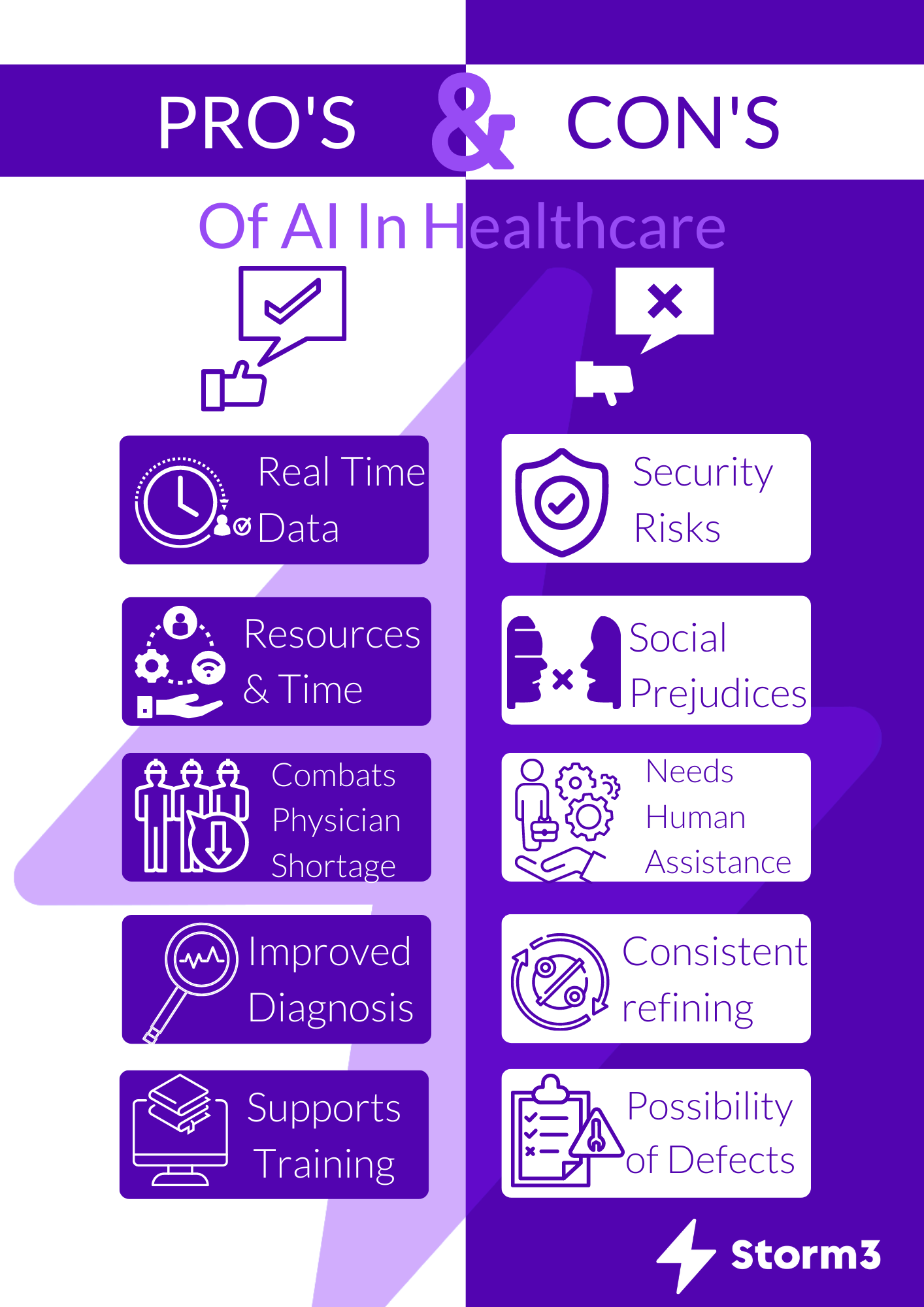 If you are a Artificial Intelligence startup looking to expand your team, get in touch. We work with Series-A funded and above startups in the health space that are providing innovative solutions to people's health conditions. Storm3 has an extensive database of the best senior HealthTech talent to help you grow and drive your mission. For more on the areas of HealthTech that we service, get in touch.